Blurb
/Sparks are igniting, flames are spreading and the Capitol wants revenge.
Against all odds, Katniss has won the Hunger Games. She and fellow District 12 tribute Peeta Mellark are miraculously still alive. Katniss should be relieved, happy even. After all, she has returned to her family and longtime friend, Gale. Yet nothing is the way Katniss wishes it to be. Gale holds her at an icy distance. Peeta has turned his back on her completely. And there are whispers of a rebellion against the Capitol-- a rebellion that Katniss and Peeta may have helped create.
Much to her shock, Katniss has fueled an unrest she's afraid she cannot stop. And what scares her even more is that she's not entirely convinced she should try. As time draws near for Katniss and Peeta to visit the districts on the Capitol's cruel Victory Tour, the stakes are higher than ever. If they can't prove, without a shadow of a doubt, that they are lost in their love for each other, the consequences will be horrifying.
In
Catching Fire
, the second novel of the Hunger Games trilogy, Suzanne Collins continues the story of Katniss Everdeen, testing her more than ever before... and surprising readers at every turn./
Rating: 5 out of 5 stars
My first impression on Catching Fire by Suzanne Collins...
*sigh* Oh, Finnick Odair
Oh yes. I was completely awestruck!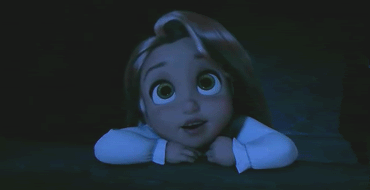 There is no doubt that Catching Fire is a captivating novel. Making you question friends, allies and the enemy all in one moment. The non-stop surprises from Peeta always rouse my attention and the unknowing acts from Katniss know how to keep me reading.
Before I started reading Catching Fire I was filled with questions like, "What are they even going to do now the games are over?" and "Will it meet or top the standards of the first book?"
Well, Suzanne Collins sure knew how to fool me.
So when I finally made time to read Catching Fire, I was just like. Oh. Yup. *psst* I knew that!
The plot and the way the story built overtime sure helped with all the tension. When I was near to the finishing page I felt everything happen all at once and was like, "NO, why is this ending all so soon", when the book itself isn't even that short. But with the
(view spoiler)
starting at around the last 3rd of the book it all seemed like it came to an end pretty fast. But as I said, there is no underestimating Suzanne's timing of situation.
The last 8 1/2 pages had me wishing for more! Knowing the fateful truth that again I will be left with numerous unanswered questions...
So I guess I will just have to get stuck into Mockingjay as soon as I finish this review...